CALL US: (204) 452-6411
100-171 Samborski Drive, Oak Bluff, MB
PROUDLY CANADIAN

Lift Stations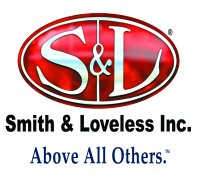 Smith & Loveless
Smith & Loveless offers a complete range of aerobic, biological wastewater treatment systems to meet the varied needs of industry, commercial facilities, municipalities, and private development. Our broad system list ranges from innovative membrane bioreactors, patented sludge busting biological processes, and complete extended aeration plants. Our pre-engineered systems come in factory-built and field-erected configurations, handling capacities from 1,000 gallons per day to 5 million gallons per day. All systems are tailored to meet design requirements for centralized and decentralized, off-grid applications.
Download Product Catalogue
Contact a Nothart Service Specialist
Halliday
A trusted industry leader for over 35 years, the Halliday Products brand has become synonymous with quality metal products for the municipal and wastewater treatment industries.
Download Product Catalogue
Contact a Nothart Service Specialist